FINALLY!
After days of reformatting and creating new content in a more HTML5 friendly format, the old 100% Flash site is dead – although I still nostalgically cling to Flash elements throughout the site – version 6.0 of this site has been set free from the proverbial box and is now firmly rooted in the Aether.
The reason I wanted to do this – aside from the obvious compatibility issues with fruit products and smart-phones – was mainly that the last iteration of the site had a fixed width and height with no in-browser scrolling (everything was locked into scrollable boxes), whereas this version dynamically resizes (at least some of) the content based on the size of the browser window.
Also this version comes with a fully integrated blog that is visible to anyone who cares to read it – whereas the last version only had a hidden blog. The hidden blog still exists where it was before and holds little interest for anyone else than those who have access to it already.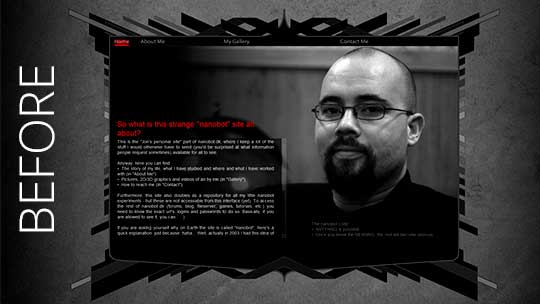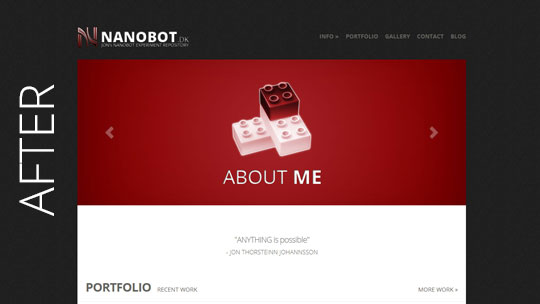 Furthermore there is now a portfolio section containing some of my recent projects – separate from the overall image gallery component of the site. This allows me to better describe and showcase some of the projects that have been, and will be, working on for those of you who find that interesting.